Welcome!
Gateway Quilts & Stuff is presented by Toby Lischko, author, pattern maker, award-winning quilter and quilting teacher. Toby believes that with the right tools, good instruction and a little inspiration anyone can create beautiful quilts that will be cherished for years to come. Here on this site are all the templates, supplies, fabrics as well as books and patterns to jump-start your journey to beautiful quilting.
****Please make sure that you type in your email correctly when trying to contact me. I can not email you back if it is not correct and
I do not want people to think that I do not respond to my emails.****

HAPPY NEW YEAR
Here's to a great year. I look forward to showing you my new collections as they come in.
To check to see if you are reading my home page, if you write in the comment box when checking out – 1/4″, I will include my 1/4″ seam guide with your order!!!
NEW PATTERNS
Here are my newest patterns. Click on the name of the pattern or photo to take you to the shopping page.
HYDRANGEA BLOOMS PATTERN AND KIT
SOLDIER'S QUILT BLOCK OF THE MONTH
I will be starting my first on line Block of the Month in January with an adaptation of my Soldier's Quilt pattern. It will be with another Washington Street Studio collection called Wildflower Woods by Evonne Cook. The pink in the quilt looks a little red but it is really pink. The BOM will last 8 months at $25 for the first 7 months and $40 for the finishing kit which will include the border, sashing, and binding. It will start January, 2020. In the kit you will receive cut fat quarters or fat eighths (or what you will need for that month's blocks). There are 7 blocks repeated in the quilt so you will make 5 of each block each month. You will also receive detailed instructions with illustrations and a cutting chart for each fabric. To participate you will pay for each month in advance. The first payment is due before January to be assured to be in the program. You can purchase it here: SOLDIER'S QUILT BLOCK OF THE MONTH
I will notify you when the first month will be shipped. There is a shipping charge for each month. There are a limited number of kits so the earlier you sign up, the better chance you have of being in the program.
New Fabric just in
(Click on fabric name to take you to the shopping page.)
My Bluprint class "Clever Curves: Piecing Techniques" has over 2500 quilters signed up! (Craftsy has rebranded it's name to Bluprint). It still has the same wonderful lesson videos but has also added some new content and options. 
iQuilt class Kaleidostars
Want to learn how to make the magnificent star quilts in my Kaleidostar book? You can take my iQuilt class (with the same name). You get all of my great piecing tips including how to look for hidden designs in symmetrical fabrics. If you are an AQS member you automatically get 20% off the regular price.
Wholesale Order Information
All my patterns are available WHOLESALE to online or brick and mortar shops.  If you are a quilt shop and want to set up a wholesale account with me, I will be glad to create an account for you. Please include your business name and resale tax ID# in your message. Minimum purchase of 6 patterns or a total of $30 plus shipping on each order. All orders must be pre-paid for the first order. After your initial order I will be happy to set up a 30 day account. Shipping is determined by the number of items purchased which will be calculated at the time of purchase. They are actual shipping costs with no handling fee. Orders over $150 receive free shipping. I ship USPS priority flat rate boxes.
INTERNATIONAL SHIPPING
All international shipping costs will be determined after purchase and based on weight and the cheapest method I can find. Once it is determined, you will receive an invoice for the cost. I will email you first to let you know the cost and to make sure that you are okay with it before sending you an invoice. Thank you.
Trunk Show and Classes
Please call or email me if you are interested in hosting a trunk show (minimum pattern order) or if you would like me to teach in your shop. Check out my workshops and lecture page for more information. I have added a new lecture called "Seeing Stars". Check it out!
Save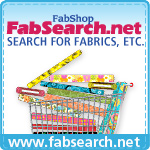 Save
Save
Save
Save
Save
Save
Save
Save
Save
Save
Save
Save
Save
Save
Save
Save
Save
Save
Save
Save
Save
Save
Save
Save
Save
Save
Save
Save
Save
Save
Save
Save
Save
Save
Save
Save
Save
Save
Save
Save
Save
Save
Save
Save
Save
Save
Save
Save
Save
Save
Save
Save
Save
Save
Save
Save
Save
Save
Save
Save
Save
SaveSave
SaveSave
SaveSave
SaveSave
SaveSave
SaveSave
SaveSave
SaveSave
SaveSave
SaveSave